Residential. £3 million
Works are under-way on the formation of the basement car parking and ground floor reinforced concrete transfer slab for ten luxury apartments  being constructed in Oxshott, Surrey.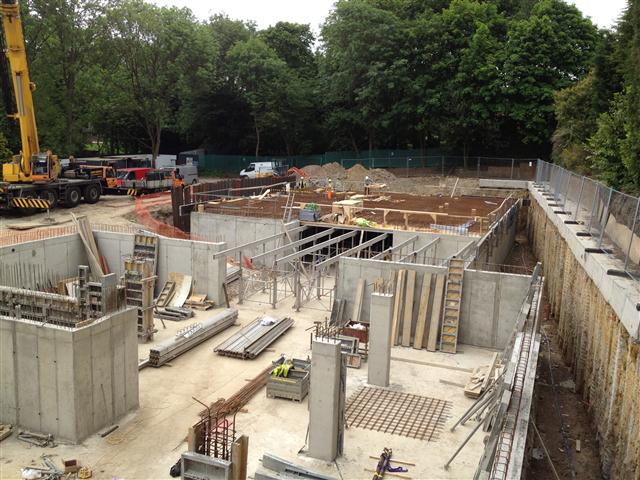 McCarey Simmonds are responsible for the superstructure design and acting as the client's engineers, for overseeing the substructure design. More to follow.