Educational. £9 million.
August 2008 saw a milestone reached with the formal handing over of keys by Graham Construction to the new Maddiston Primary School in Falkirk, Scotland.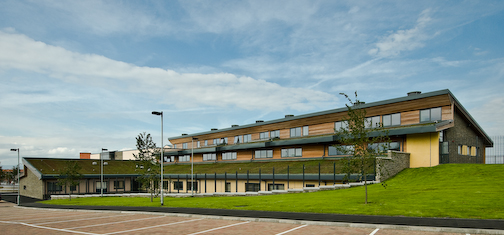 The event took on special significance given that nine months before the 'almost completed' school was partially destroyed by fire.
McCarey Simmonds were responsible for the structural engineering design of the superstructure of this two-storey timber framed primary school (5,108m2) which was constructed on a greenfield site.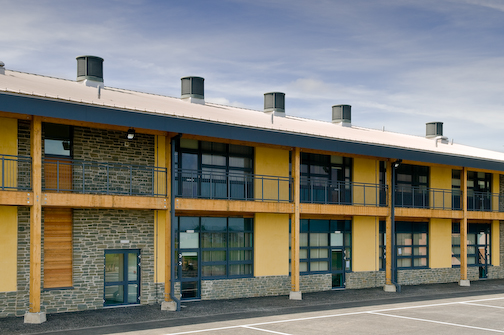 The two storey school stands as a model of sustainable construction having been built using a host of notable sustainability techniques. All timber in the project, including the substantial timber framing is from 100% Sustainably Certified Timber sources under the Forest Stewardship Council (FSC) scheme. The block work used is a recycled Enviroblock, the walls are treated with recycled newspaper insulation and the playground surface is made from 100% recycled tyre rubber.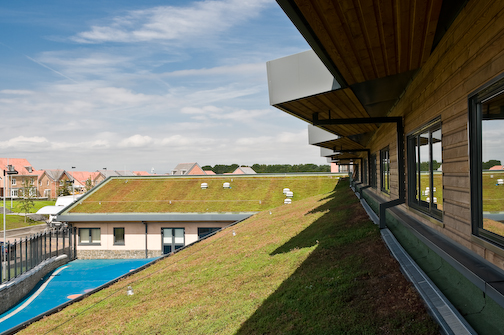 The sedum grass 'green roof' provides green ecological space and acts as a natural water retainer, thus minimising the risk of flooding. This blends effortlessly with local stone which was used for the façade with traditional Lime mortar.