Private/recreational.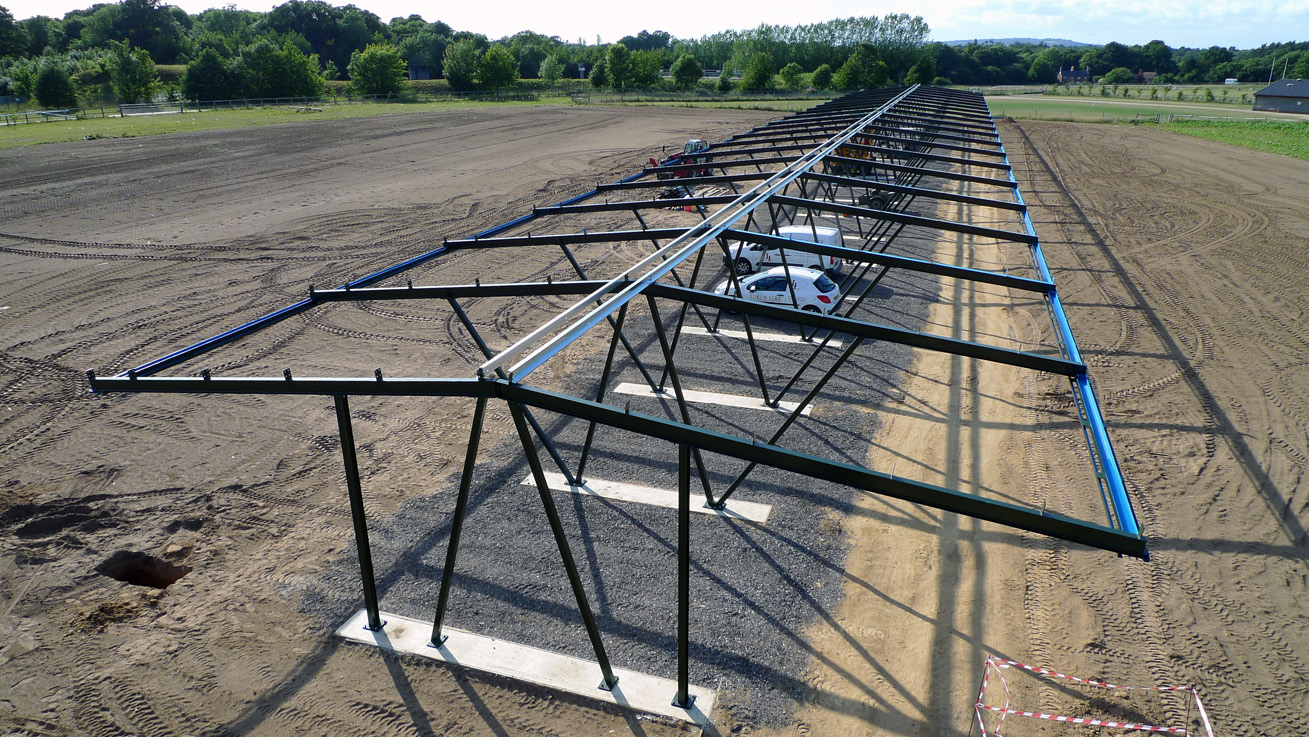 Works are under way on the erection of the steel frame for a 100 metre x 15 metre glider hangar on the edge of the beautiful Southdowns in Southern England.
The Southdown Gliding Club commissioned McCarey Simmonds to design and detail a cost effective and economical structure suitable for housing  up to 20 of  the clubs aircraft.
The structure consists of 22 steel frames formed of universal beam main rafters supported by inclined square hollow section posts with each frame fixed to concrete trench foundation. The club members elected to corrosion paint the frames themselves as a means of limiting the construction costs.
McCarey Simmonds would be happy to help other clubs with similar hangar projects. Contact us on +44 (0)1273 808820
The project Architect is George Baxter, who is also an active Southdowns Gliding Club member.