McCarey Simmonds assist South Korean artist Jihae Hwang with the structural engineering design of a lookout watchtower for the Gold Award winning 'Quiet Time: DMZ Forbidden Garden' at this years Chelsea Flower Show.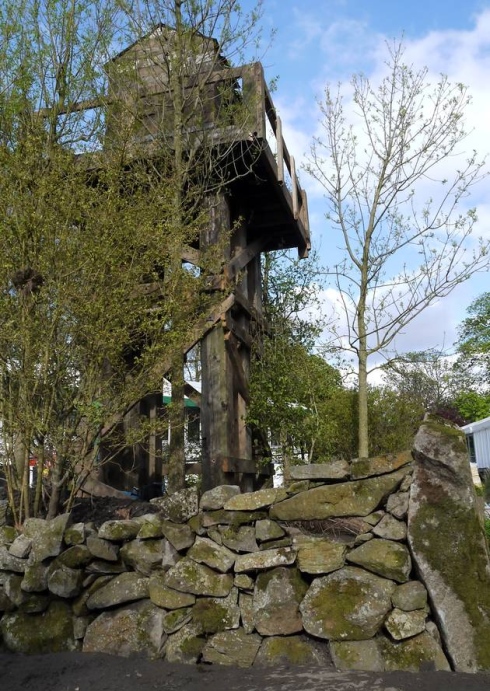 Not many show gardens have a watchtower and barbed wire! But to mark the 60th anniversary of the Korean war (1950-53), its tensions and aftermath were evoked in the unlikely surroundings of the premier London horticultural show.
The demilitarised zone that separates North and South Korea – an area off limits to civilians – has a reputation as a barren wasteland.
But when South Korean artist Jihae Hwang first visited the area 10 years ago, what she found was far from the abandoned battlefield she expected. Instead, the area was filled with rare plants and animals, endangered in the rest of Korea, thriving there undisturbed.